SETTING UP Email
SETTING UP YOUR TRUVISTA Email
HOW TO SET UP YOUR TRUVISTA.NET Email ACCOUNT USING OUTLOOK EXPRESS
STEP 1:
Open Outlook Express and click on Tools then select Accounts
STEP 2:
From the Internet Accounts window make sure the Mail Tab is selected, click Add and select Mail.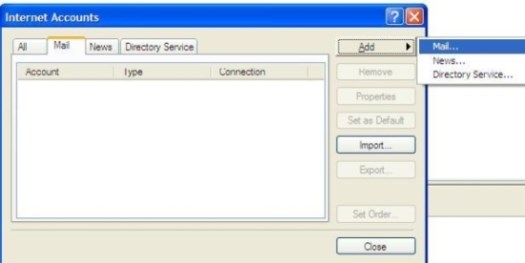 STEP 4:
This will start the Internet Connection Wizard for your email account. The First window of the wizard asks you to enter your Display Name. This name will appear in the From field when someone receives your email. After entering the name you wish to be displayed click next.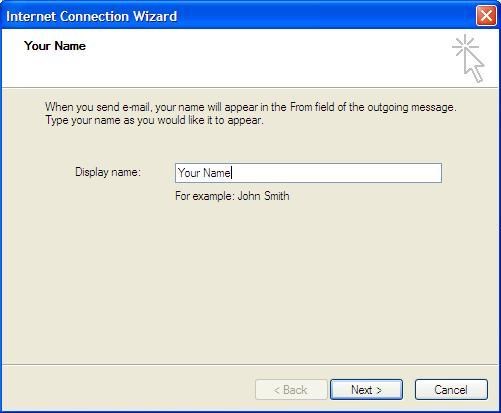 STEP 5:
The next window asks you to enter your email address. This is the address that others use to send email to you. After entering your email address click next.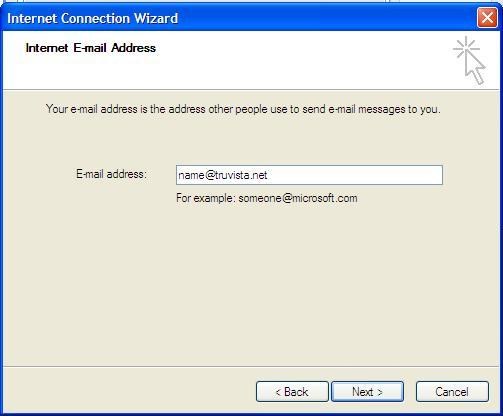 STEP 6:
This is where you specify your incoming and outgoing mail servers. Make sure POP3 is selected for your incoming mail server. Then type mail.truvista.net for your incoming(pop3) and smtp.truvista.net for your outgoing(smtp) servers and click next.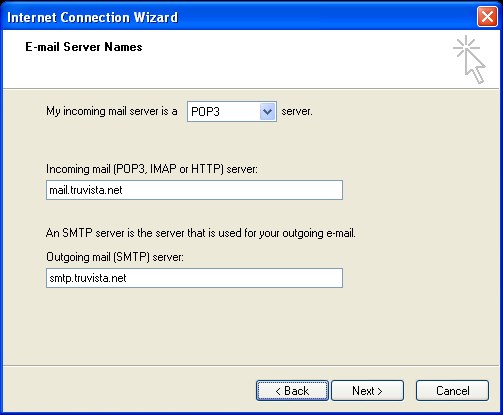 STEP 7:
This window is where you type your account name and password. For your Account Name type in your account name followed by @truvista.net. For Example name@truvista.net. Then enter your password in the password field and click next.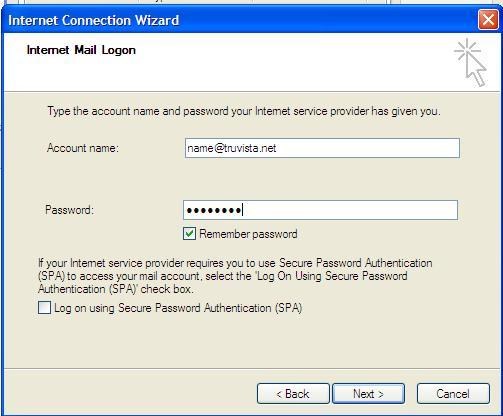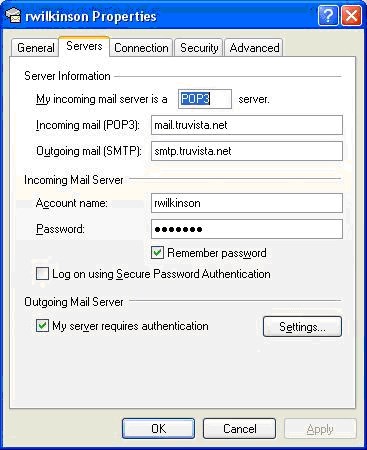 STEP 8:
This Window is simply a window congratulating you on entering your information correctly. Once you click the Finish button at the bottom the the screen you are done setting up your new TruVista email account.
Support