TruVista provides residential local telephone service.
Local Telephone Provider for More than 125 Years
Making Phone Service Even More Affordable
TruVista believes that reliable land line service is essential in today's world and everyone should have access to it. We want to make it easy for you to receive the benefit of the discounts provided by the Lifeline Program if you qualify. Lifeline benefits in South Carolina are provided by programs administered by the Federal Government and the State of South Carolina. You may receive a monthly discount on your local phone service of up to $12.75 if you qualify.
Lifeline at TruVista is a discount applied to your regular land line telephone service and you may subscribe to any plan currently offered in those locations served by TruVista's incumbent telephone subsidiaries in Chester, Fairfield and Union Counties in South Carolina.
In addition to the discount, at your request , we will apply Toll Restriction and/or blocking of 900/976 numbers for your account free of charge. If Lifeline is of interest to you, please see the additional information in the Downloadable Application Form, or call our business office anytime at 1-800-768-1212.
TruVista's regulated services are sold subject to terms and conditions contained in applicable tariffs and contracts. Any inconsistencies between terms, conditions and pricing information presented on this website and such tariffs and contracts will be resolved in favor of the tariffs and contracts. Local service rates do not include standard applicable taxes and fees that apply to all regulated telephone lines. (Such as Federal End User Access Charge, LNP End User Basic Charge, 911, Dual Party Relay Service Charge, Federal Universal Service Charge and State Universal Service Charge). All published rates are subject to change.
Our Long Distance Plans Fit the Way People Live Today at a Price that is Just Right.
Good
We offer the standard pay-per-use plan for domestic direct dialed calls including Alaska & Hawaii.
Better
Our Nationwide Talk 250 plan provides 250 minutes of Direct Dialed Domestic calls including Alaska and Hawaii for a flat fee per month. Overage minutes are charged at a different rate.
Best
Talk as long as you like on Direct Dialed Domestic calls for a flat monthly fee with our Unlimited Long Distance Plan.
Additional Services
TruVista also offers Toll Free numbers and Calling Cards that save you even more!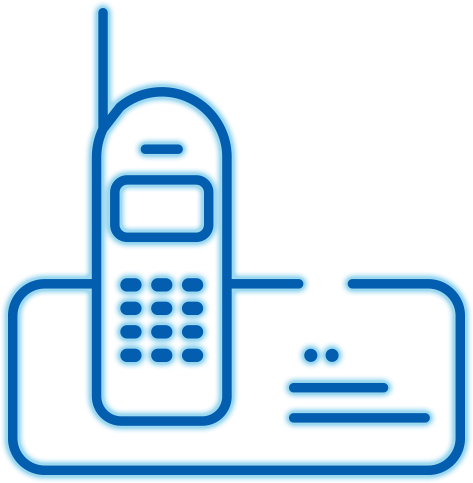 Get More Out of Your Service With Custom Features!
With so many different Calling Features to choose from, you can select the ones that are right for you and your family. You may choose any number of custom Calling Features in any combination. Choose one or choose them all! All features are available for both residential and business customers.
Calling Features That Make Staying in Touch Easier
Voicemail
Enables you to receive messages when you are unavailable - even when you are on the phone.
Voicemail Notification Call
Alerts you by calling a pre-assigned telephone number to tell you when you have a Voicemail message.
Voicemail Paging
Alerts you through your pager when you have a Voicemail message.
Call Waiting
Alerts you to incoming calls while you are on the phone.
Call Return *69
Tells you the number of your last incoming call (whether you answered it or not), and will dial it for you automatically if you desire.
Speed Call 8
Enables you to create a personal list of up to 8 telephone numbers that may be dialed quickly by using an assigned code. Helpful for seniors or anyone who has trouble dialing or looking up numbers. Also, an efficient way to contact a list of specific people, such as committee members.
Repeat Dialing
Re-dials a busy number for you, then alerts you with a special ring when the number is no longer busy. Your call will be made automatically when you lift the handset.
Three-Way Calling
Enables you to place a second call while you are already on the phone so that you can add a third party to an existing conversation.
Call Guardian
Enables you to block unwanted spam calls from Robo-Callers.

Stay in touch while protecting your privacy!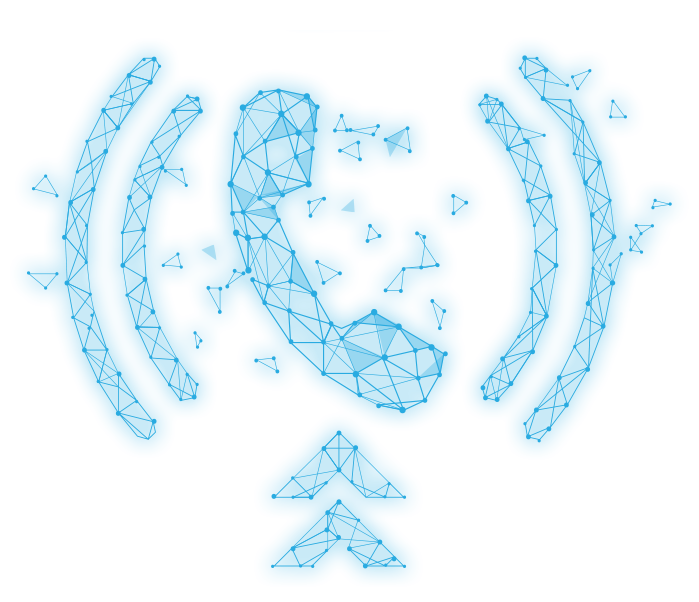 CALLER ID - NAME & NUMBER
Identifies the name and number of callers before you answer your phone.
DELUXE CALLER ID
Identifies the name and number of callers before you answer your phone, or while you are on the phone.
SPECIAL CALL ACCEPTANCE
Lets you choose up to 12 callers who can ring your line when activated. All other callers will hear a message that you are not accepting calls at this time. Great for shift workers who sleep during the day!
*Calls are rounded up to the nearest minute. TruVista has Caller ID equipment available.
Contact Us for a Customized Quote!