COMMERCE, GA RESIDENTIAL SERVICES
Sign up for the fastest and most reliable broadband Internet connection available to your home or business. TruVista provides a full spectrum of services for all your communication and entertainment needs, including Internet, Video, Voice, and Security and Home Automation. Our dedicated professionals are on hand to help with setup, installation, and ongoing customer support to ensure your family has everything they need to succeed.

INTERNET
Broadband Internet speeds up to 1 gig - 40x faster than the average household Internet speed.


VIDEO
All HD channels and the latest streaming features for the ultimate in entertainment.


VOICE
Crystal Clear, Reliable TruVista Voice keeps you connected to those you love.


SECURITY
Enjoy the peace of mind that state-of-the-art Security and Home Automation has to offer.


SHOP
Choose any or all of TruVista's quality services at a great rate, for your convenience.

COMMERCE, GA STREAMING TV AND PREMIUM VIDEO CHANNELS
With features like parental controls, cloud DVR, and CatchUp TV, Vista Video gives you everything you need to manage your entertainment preferences and make sure you never miss a beat. Plus, with TV Everywhere and our interactive channel guide, you can even watch your favorite shows and movies on the go.
LEARN MORE ABOUT VIDEO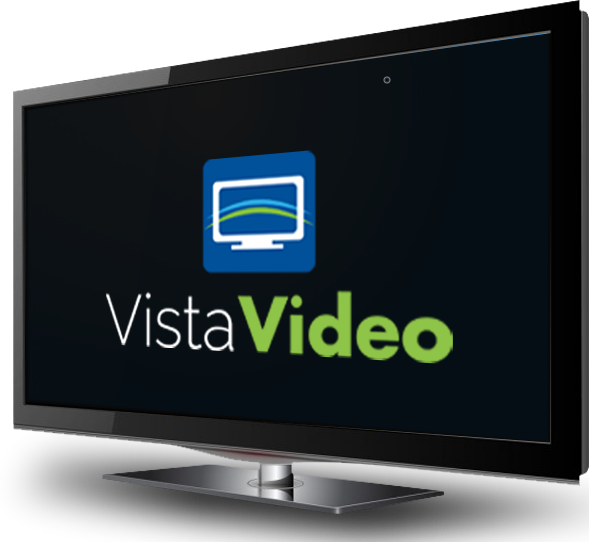 COMMERCE, GA RELIABLE HOME PHONE PLANS
For traditional Voice needs, TruVista provides several landlines calling plans and packages so you can choose what works best for your family. TruVista Voice includes features like long-distance calling, voicemail, call waiting, three-way calling, and deluxe caller ID.
TRADITIONAL VOICE
COMMERCE, GA SMARTHOME SECURITY, AUTOMATION AND MANAGEMENT
With real-time alerts and customizable services, keeping your home safe and secure has never been easier. With Vista SmartHome Security, you can manage all of your smart home services, like home security cameras and energy management systems, through your mobile device. The Vista SmartHome app makes it easy to manage your home's temperature, lights, cameras, smart doorbells, and more. Plus, you can pair these services with our TruAlert personal monitor, so you can help ensure your loved ones are taken care of, even when you're not around.
LEARN MORE ABOUT SECURITY AND HOME AUTOMATION
COMMERCE, GA COST-SAVING, ALL-INCLUSIVE SERVICES
If you need a little bit of everything, why not combine it? You'll have access to TruVista's complete line of services, including Internet, Voice, Security, and Video, at one, easy rate. TruVista doesn't nickel and dime. Our services include everything, even equipment like cable boxes and routers. It's the ultimate in convenience and customer service. What could be better?
START SHOPPING!
OTHER TRUVISTA SERVICE LOCATIONS