Video
HIGH-DEFINITION
TV
Want the clearest, sharpest image? View your favorite programming in HDTV from TruVista.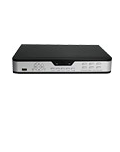 Don't miss a minute of your favorite shows. Pause live TV with digital video plus DVR.
Learn the essentials for using your remote to its truest capabilities. Set favorite channels, record a show, order a movie and more.

The movies and shows you want to watch from the premium movie channels you love.

Watch any recorded program from any connected TV in your home!

Stream some of your favorite programs on your mobile devices from anywhere you can access internet.