Wireless Audio Detector (Firefighter)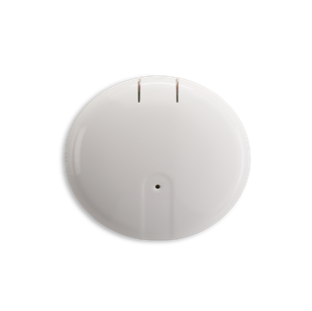 Call 800-768-1212 or visit one of our South Carolina locations to purchase!
$33.00
Description
The Ecolink(UEI) Wireless Audio Detector (FireFighter™) sensor is designed to listen to the alarm sounder of any smoke detector. Once confirmed as an alarm, it will transmit a signal to the alarm control panel which if connected to a central monitoring station, which will dispatch the fire department.
WARNING:
This audio detector is intended only for use with smoke detectors but it does not detect the presence of smoke, heat, or fire directly.
Features
Compact form factor
Projected 4-year battery life
User-friendly battery replacement process
Technical Specs
Frequency: 2.4GHz
Operating Temperature: 32° – 120°F (0° – 49°C)
Battery: One 3Vdc lithium CR123A (1550 mAh)
Operating Humidity: 5 – 95% RH non condensing
Battery life: 4 years
Supervisory signal interval: 27 min(approx.)
Detection distance: 6 in max
Maximum current draw: 135mA during transmission