BUSINESS INTERNET / DATA SERVICES
TruVista's Broadband Internet and Data solutions offer a wide range of services, including metro Ethernet (up to 10 Gbps).
All are designed to meet the most demanding business environments. Just like yours.
100% Cloud Managed Networking Product Family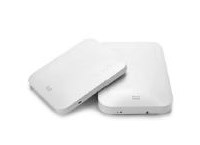 Secure Wireless LAN
Scalable, centrally managed indoor and outdoor APs support mesh routing, contractor/guest WiFi, and quick setup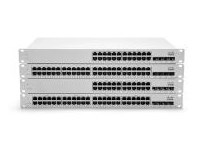 Access Switches
Centrally managed Ethernet switches provide unprecedented visibility & ease of deployment
Security Applications
A complete security solution with firewall, site-to-site VPN, WAN optimization, 3G/4G failover, and more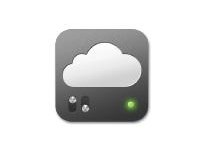 Mobile Device Management
Integrated MDM to secure, manage, and troubleshoot iOS, Android, and other mobile platforms from the cloud
Award Winning Cloud Management Architecture
Network-wide visibility and control
No on-site controller hardware
Automatic monitoring and alerts
Seamless over-the-web upgrades
Scales to networks of all sizes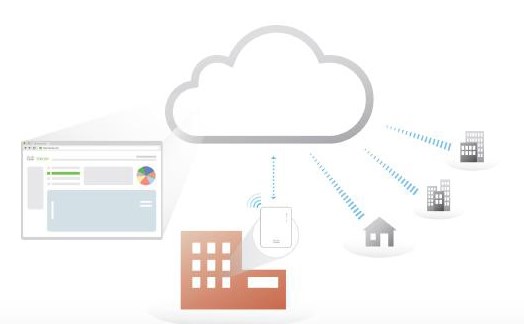 High Density Wireless Deployments
We love crowds! Providing Wireless connectivity to a large number of mobile devices in venues like stadiums, city streets, or parks can be tough. But the MR84 from Cisco takes care of that providing the highest density support, a blazing multigigabit uplink for heavy data loads, self-healing mesh, dynamic tuning to automatically optimize RF in congested environments, built-in security, a slew of features to help you selectively tune your RF environments and integrated location-based analytics to help you understand the foot traffic and behavior of connected clients across your sites. You can welcome your customers with ease ensuring their experience is positive. Learn More Here.
BYOD Solution
Our BYOD Solution provides out-of-the box visibility, security and control over your BYOD environment. Support the growing number of client devices on your network with Cisco's Meraki Wireless APs and MDM toolset built for BYOD. Gain a rich understanding of the new devices on your network and the applications they are using, secure your network by controlling what applications and resources clients can access, prevent network meltdown with dynamic RF optimization and layer 7 QoS and scalably onboard BYOD clients, setting access policies, applying security settings, and deploying enterprise applications. Learn More Here.
Let one of our business consultants provide you with a competitive quote based on YOUR needs.
GEORGIA MARKETS
Franklin, Hart, Stephens, and Rabun
KIMBERLY FULBRIGHT
Business Solutions Specialist
/business-internet/
O: 706-898-5966
M: 706-244-2193
TIFFANIE LABOON
Business Solutions Coordinator
/business-internet/
O: 706-898-5057
M: 706-244-6575
Management - Georgia & South Carolina
DAVID OWEN
Director Business Solutions
/business-internet/
O: 803-581-9027
M: 803-209-1174
SOUTH CAROLINA MARKETS
Chester
WESLEY JENNINGS
Senior Business Solutions Consultant
/business-internet/
O: 803-581-9138
M: 803-385-7174
SHERRY MCCUTCHEON
Business Solutions Coordinator
/business-internet/
O: 803-581-9106
M: 803-379-8333
Fairfield and Kershaw Counties
LISA KELLY
Business Solutions Specialist
/business-internet/
O: 803-572-8094
M: 803-421-9131
SHANTA LEWIS
Business Solutions Coordinator
/business-internet/
O: 803-572-8097
M: 803-379-1149
All Areas
RANDY ADAMS
Senior Business Solutions Engineer
/business-internet/
O: 803-581-9111
JENNIFER ROBINSON
Business Solutions Support Representative
/business-internet/
O: 803-581-9105
M: 803-379-8484